ISB Leadership – Career Orientation Program by UEH-ISB aims to add practical values ​​to students' Bachelor's degree through rewarding and recognizing soft skills accumulated in the process of socializing, practical training in addition to their academic performance.
The ISB Leadership Program, which is recognized by industry partners, will provide students with career opportunities in the future.
ISB Leadership Career Program helps students enhance competitive advantage by encouraging them to participate in extracurricular activities and developing – equipping themselves with soft skills and experiences to meet employer requirements.
Students will have opportunities to participate in A series of career orientation – soft skills seminars through extracurricular classes and activities. All student achievements will be recorded and evaluated at the end of each school year.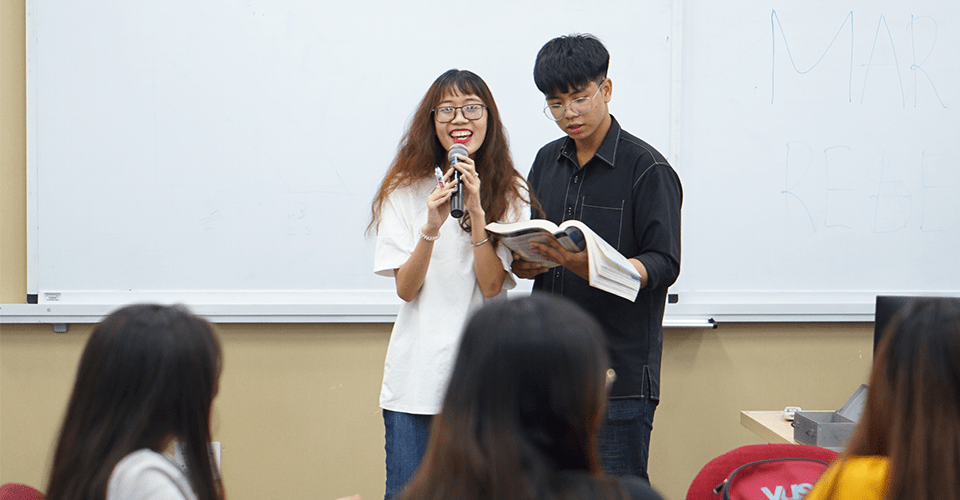 PROGRAM CONTENT
Level 1: Orientation
Get familiar with the university environment

Building a positive attitude

Determine goals, dream career paths
Level 2: Discover potentials
Developing soft skills such as:
Communication skills (Speaking and Listening)

Time-management skills

Adaptability skills (creative thinking and problem solving)

Teamwork skills (Communication, negotiation, and teamwork)

Ability to influence (Organization and Leadership)
Level 3: Demonstrating Bravery
Enhance professional knowledge

Challenge yourself in academic competitions

Contribute to the development of UEH-ISB
Level 4: Prepare for future careers
Improving job application skills

Participate in internships in businesses

Completion of Bachelor's degree
For more information about clubs, please contact:
Email: isbleadership@isb.edu.vn