UEH-ISB and Bella Group have a partnership in building financial solutions with Installment Plan – Study Loan through Education Finance product.
Studying abroad has always been a big dream and at the same time a trend in the Vietnamese education industry. However, the financial burden may become a problem that students and parents may face. Understanding this concern, Installment Loan – Education Finance is the ideal solution for students to realize their dreams of studying abroad.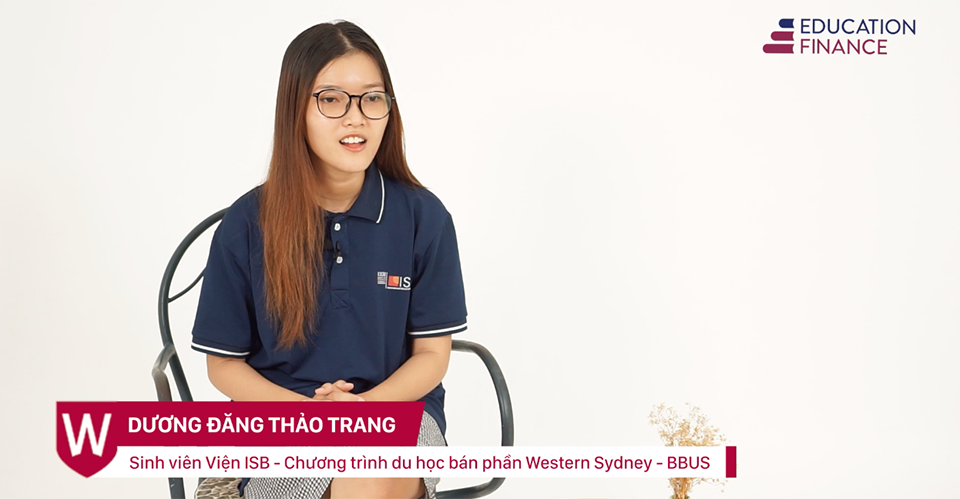 BENEFITS OF EDUCATION FINANCE
Giving chances for children to enjoy a qualified program is something every parents dream of. But to accumulate enough finance, taking a long time, may cause children to lose many opportunities.
Installment Solution – Education Finance provides many benefits for parents who are in the decision-making process:
Flexibility: You can choose the installment plans which suit with your financial situation and learning journey at Western Sydney.
Enjoyment: With an affordable expense, Vietnamese students can enjoy their unilife with high-quality educational environment completely.
Well-preparation: Finance Professionals from Bella Group will consult you installment plans and steps to register and use your loans according to your financial situation.
Active: Instead of full payment for the course as usual, Education Finance's monthly payment can make you to be more active in your plan and avoid any difficulties to your family expense.
ABOUT BELLA GROUP AND EDUCATION FINANCE
Bella Group – Bella Education Joint Stock Company was established in 2016, in an effort to bringing optimal financial solutions for education and abroad to the community.
Bella Group is a partner of ISB, with the foundation of Education Finance so that we are targeting middle-income families who can successfully bring their children abroad on the criterion "Studying abroad is not only for the rich".
There are some obvious benefits for parents to make a decision about study loan from Education Finance:
Installment Plan – Study loan for Students from English for Academic Purposes (EAP) classes
PAYMENT PROCESS – STUDY LOANS
Step 1. Learn about the installment plan – study loan from a finance consultant
Step 2. English proficiency test (students with IELTS can skip this step)
Step 3. Enrollment, complete admission procedures & choose the option of Payback – Study loan by completing the form to participate in installment payment – study loan
Step 4. Make installment payments to Education Finance according to the registered schedule, in accordance with the actual learning progress of students
Step 5. Prepare study plans with Educattion Finance
CONTACT US
To join the program, please fill up the form below
Education Finance (Bella Group):
Office: 6th floor, No 79, Nguyen Dinh Chieu Street, Ward 6, District 3, HCMC
Hotline: 0888.700.268 – 0888.178.090
Email: info@taichinhduhoc.com.vn
Website: https://taichinhduhoc.com.vn