The purposes of this curriculum are forging agility in the business environment, promoting problem-solving and decision-making skills. Finally, learners can expand the path of career development by themselves towards becoming top managers and leaders.

The Master of Business Administration ISB MBA curriculum last 1.5 year consists of foundation subjects, specialties, in-depth problem-solving research skills, and ends with a business project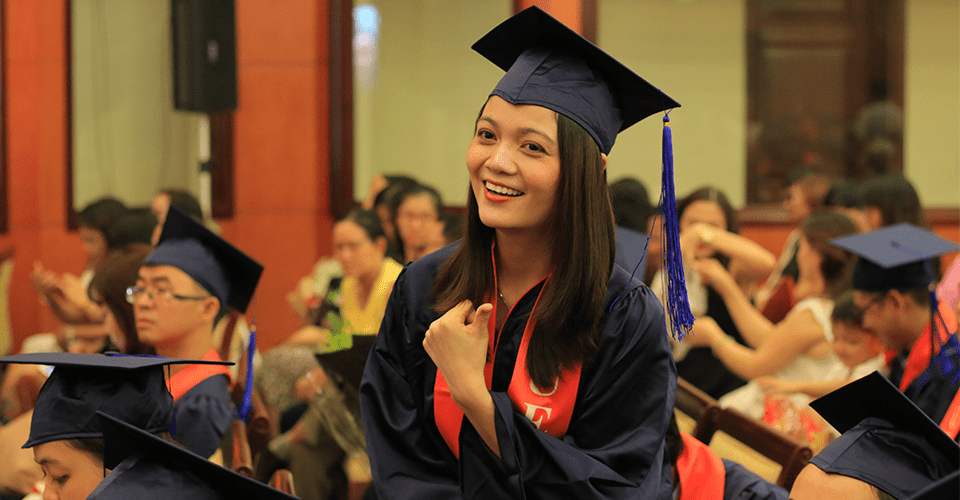 ADMISSION REQUIREMENTS
ACEDEMIC REQUIREMENTS
The curriculum seeks outstanding candidates with good competencies and an intense passion for personal development. Applicants must certainly satisfy elements of their ability to study, teamwork skills and through:
Complete the GMAT test – multiple choice test and write an essay to assess the candidate's general knowledge and logical thinking ability;
Complete the exam for foreign language proficiency (English) according to the UEH – ISB's Master Admission Regulation;
Complete your interview in English with the Admissions Committee.
REQUIREMENTS FOR NOT-TAKEN ENGLISH TEST
IELTS (Academic) at 5.5, or equivalent qualifications; or
The applicant, who was trained full-time overseas, had a bachelor degree or a postgraduate qualification recognized by a competent authority; or
The applicant has a Bachelor's degree in an advanced program under the scheme of the Ministry of Education & Training at some universities in Vietnam. Or he/she has a Diploma of High-Quality Engineer (PFIEV) is co-degreed by the foreign partner and recognized by Commission Engineer degree (CT1, France); or
The applicant has a Bachelor's degree in English.
TIME OF APPLICATION AND ADMISSION
Application period: September 15, 2020
Exam period: October 3 & 4, 2020
Admission announcement period: October 21, 2020
APPLICATION PACKAGE
Application form
Student profiles
Health check certificate
A certified copy of your diploma or bachelor's degree certificate
A certified copy of your diploma or bachelor's degree transcript
Certificate of additional knowledge (if any)
A copy of your English language certificate (IELTS/TOEFL)
Two photographs (4×6)
A copy of Certificate of Examination (if international qualification)
A copy of your Identity Card
TUITION FEES
Tuition charges are calculated by the number of credits. Each credit is 3,408,000 VND for the English course and 1,028,000 VND for the Vietnamese course.

There are 04 credits in each of the typical courses. The tuition fee is paid according to the number of enrolled courses and need to be completed before each semester starts

Total tuition fee: 119,984,000 VND
CONTACT US
Contact to UEH-ISB and book a campus tour here. See more