The purposes of this curriculum are forging agility in the business environment, promoting problem-solving and decision-making skills. Finally, learners can expand the path of career development by themselves towards becoming top managers and leaders.

The Master of Business Administration ISB MBA curriculum 24 months consists of foundation subjects, specialties, in-depth problem-solving research skills, and ends with a business project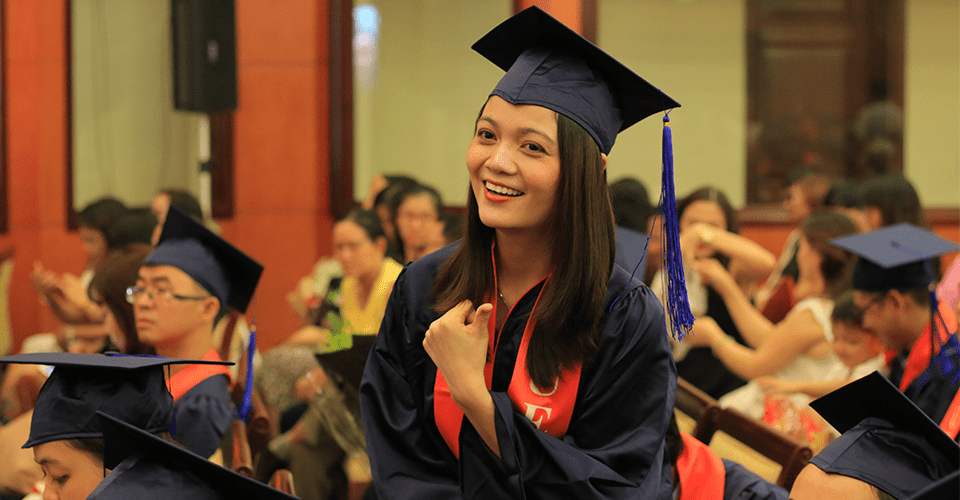 ADMISSION REQUIREMENTS
ACEDEMIC REQUIREMENTS
The curriculum seeks outstanding candidates with good competencies and an intense passion for personal development. Applicants must certainly satisfy elements of their ability to study, teamwork skills and through:
Have a university degree or have been eligible for recognition of university graduation (or equivalent qualifications or higher) in economics, business, and management disciplines; if they are not in the economic, business and management sectors, they must learn additional knowledge called PreMBA.

University diplomas and transcripts issued by foreign training institutions must be notarized in Vietnamese and enclosed with a written recognition of the Quality Management Department (information on registration for recognition of diplomas issued by the country) outside the level, see https://naric.edu.vn, section Guidance on the process of recognizing diplomas issued by foreign educational institutions)
ENGLISH REQUIREMENTS 
IELTS (Academic) scored 5.5, or equivalent qualifications; OR
The applicant, who was trained full-time overseas, had a bachelor's degree or a postgraduate qualification recognized by a competent authority; OR
The applicant has a Bachelor's degree in English
If the English language requirements are not currently met, candidates will take the Placement test (Versant test) organized by the Institute of International Education, achieving the same result as IELTS 5.5.
ADMISSION TIMELINE
Application period: From 03/05/2023 to 16/07/2023
Distributing exam papers: From 21/07/2023 to 28/07/2023
Examination period: From August 5, 2023 to August 6, 2023 (estimated)
Announcement of results: August 18, 2023
APPLICATION PACKAGE
Application form
Student profiles
Health check certificate
A certified copy of your diploma or bachelor's degree certificate
A certified copy of your diploma or bachelor's degree transcript
Certificate of additional knowledge (if any)
A copy of your English language certificate (IELTS/TOEFL)
Two photographs (4×6)
A copy of Certificate of Examination (if international qualification)
A copy of your Identity Card
TUITION FEES
There are 04 credits in each of the typical courses. The tuition fee is paid according to the number of enrolled courses and needs to be completed before each semester starts

Total tuition fee: 126,440,000 VND
CONTACT US
Contact UEH-ISB and book a campus tour here. See more